Our label subscription represents a broad scope of genres and artists from diverse geographies spanning the entire globe and is the perfect way to keep up with the label. We think we've put together a great selection of albums at an incredible value and hope you'll feel the same.

Our monthly label subscription gets you the following:
-Every album we release after you subscribe delivered to you digitally on release date in your choice of a FLAC, ALAC, MP3 320, MP3 VBR or AAC 256 download
-A re-usable discount code good for 10% off anything in our webstore
-A 10% off re-usable code for anything on our bandcamp
-On occasion, streaming and downloads of rarities, B-sides, demos from our catalog
-infrequent, but thorough updates on upcoming albums and the artists making them

For more details on what you can expect from this monthly digital subscription as well as a detailed FAQ on our annual physical subscription, please visit topshelfrecords.com/subscription

give.thetrevorproject.org/give/63307/#!/donation/checkout
org2.salsalabs.com/o/6857/p/salsa/donation/common/public/?donate_page_KEY=11561
secure.ppaction.org/site/Donation2?df_id=25409&25409.donation=form1

THANK YOU, *SINCERELY* for supporting us, the artists we work with and independent music.

-Kevin, Mack, Seth, & Will

PS: Our intern Rachel (rachelcorinetaylor@gmail.com) stitched together the video on this page and we think she killed it!! (the song is "Electric Soul Unity" by Happy Diving).
Here's what you get:
All the new music we release

streaming instantly on your mobile device via the free Bandcamp app, and also available as a high-quality download.*

Access to subscriber-exclusive messages:

These back-catalog and subscriber-only releases:
A 10% discount on all our merchandise.
The satisfaction of knowing you're supporting us in a sustainable way.
You're a subscriber
Thank you!
* Downloads are DRM-free and available in MP3, FLAC and
more
.
Topshelf Records
San Diego, California
A record label started in 2006 working with artists and people we love and believe in.
Upcoming release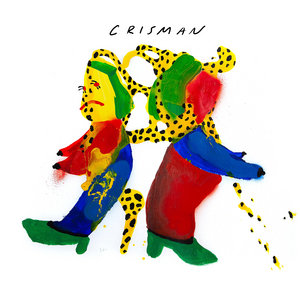 Crisman
Subscribers
Stuart Bishop
Stuart Bishop
Any friends of GoldFlakePaint... Fantastic label, great back catalogue, and look at the causes they share your subscription with <3
more...